Jack G. Hendrix
[rt_cf7_style submit_background_color="#f5f6f6″ submit_hover_color="#001139″ submit_text_color="#001a57″ submit_text_hover_color="#ffffff" radiant_font_color="#717171″ radius_top="" radius_right="" radius_bottom="" radius_left="" padding_right="10px" padding_left="10px" radiant_border_style="solid" radiant_border_color="#e6e6e6″ radiant_border_top="1px" radiant_border_right="1px" radiant_border_bottom="1px" radiant_border_left="1px" radiant_font_focus_color="#00174d" radiant_background_focus_color="#efefef" radiant_focus_style="solid" radiant_focus_color="#e6e6e6″ radiant_focus_top="1px" radiant_focus_right="1px" radiant_focus_bottom="1px" radiant_focus_left="1px" radiant_extra_class="service-form" cf7_content_css=".vc_custom_1519126255771{margin-right: 0px !important;margin-left: 0px !important;padding-right: 0px !important;padding-left: 0px !important;}"][contact-form-7 id="318″][/rt_cf7_style]
CPA/Managing Partner, NC Certificate #14306
jhendrix@hendrixbarneycpas.com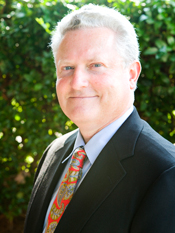 Biography
Jack started the firm in 1988 in High Point, concentrating in the areas of taxation, tax planning, strategic business planning, entrepreneurial business consulting, mergers and acquisitions, IRS audit representation, and estate, trust, and gift planning.
With over 30 years of experience, Jack has diverse knowledge, which allows him to provide strategic advice not only to maintain tax compliance but also to meet the financial goals of his clients.
Jack's knowledge and experience in the most complex tax issues make him highly sought after by clients, who rely on him to represent them with the IRS as well as with banks and other lenders.
Dedicated to their lifelong needs, Jack partners with his clients by providing unique insights and solutions in all areas of their lives.
Memberships
NC Association of CPAs & American Institute of CPAs
High Point Chamber of Commerce
Education
High Point University: Bachelor of Science in Accounting, May 1981
New England College: Master of Science in Forensic Accounting, May 2013